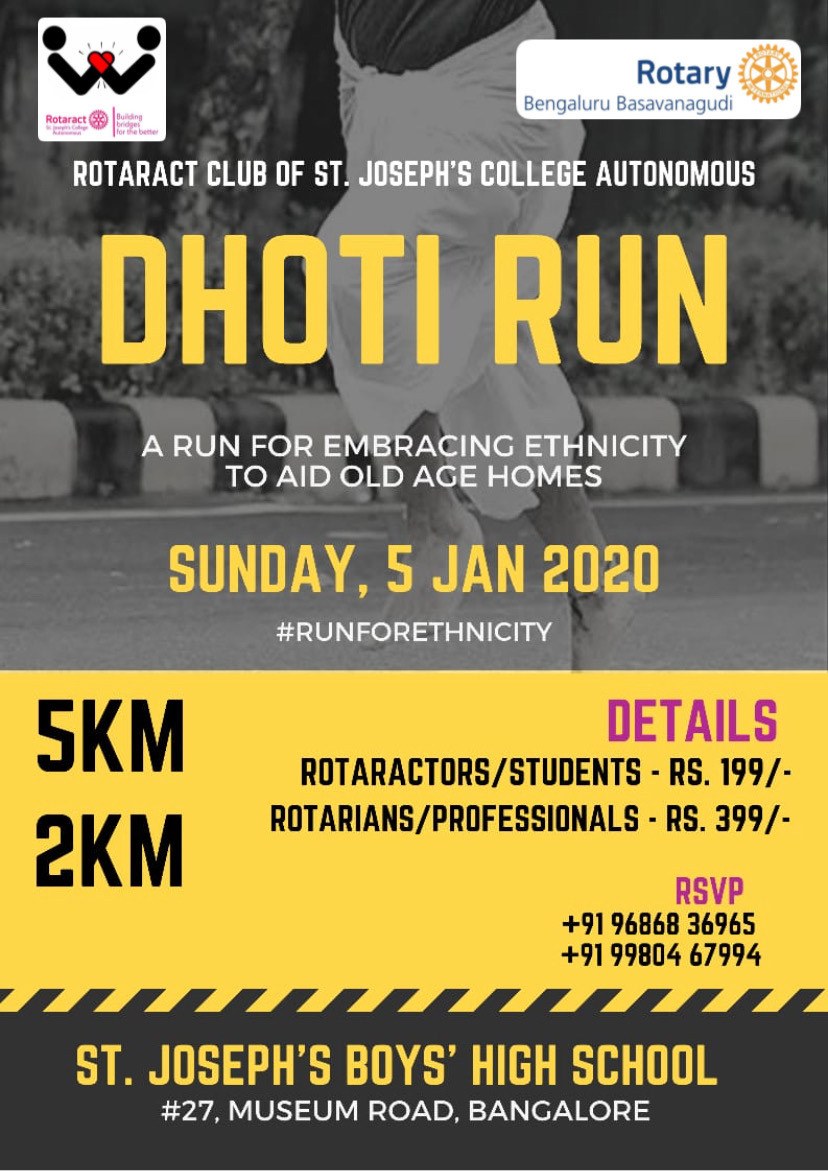 A whole new experience awaits you to tie up your dhoti and run in the name of promoting heritage in support with old age home.
What better way to start the year?
Get those moves in check and participate in this fun-filled marathon with your gang.
Date: 5th of January 2020
Time: 6:00 am
Place: St. Joseph's Boys High School, Museum Road, Bengaluru
Refreshments, Dhoti and certificate will be given for all the participants.
Get college/ school ID card for student pass.
Contact Information
Name: Shreya S Hadimani
Phone: +91 96867 36965
Email: [email protected]
Name: Ruthvik Varu
Phone: +91 99804 67994