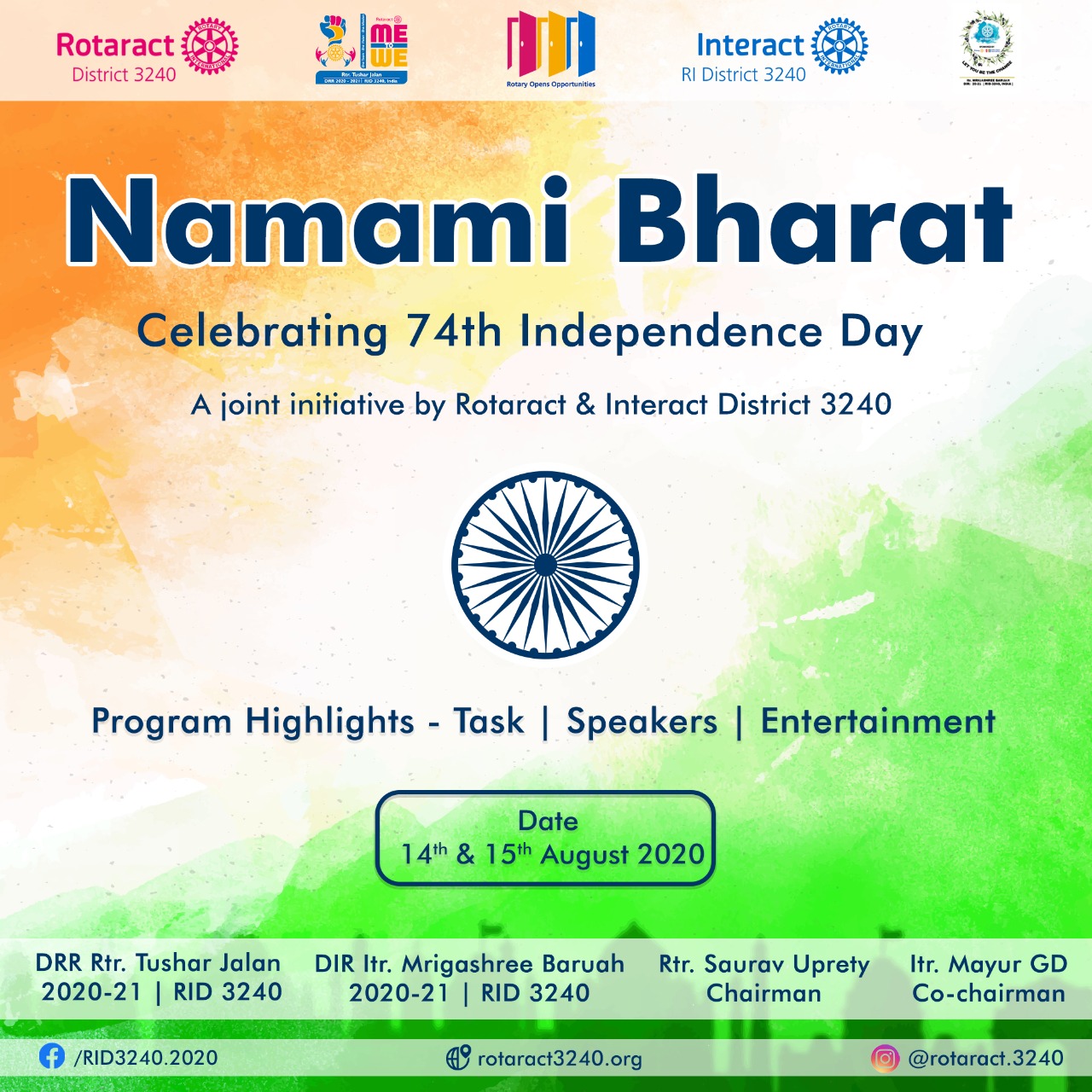 An E carnival on the occasion of 74th Independence Day celebration
Jointly Organized by Rotaract & Interact District 3240
14th & 15th August, 2020
A day event full of effective sessions, inspirational speakers, innovative and superior themes, entertainment tasks and what not.
PLACE: Home, WhatsApp Group & Zoom
REGISTRATION: 74 Rupees only
PERKS:
Special certificates for WINNERS.
Special Mentions for top 10 participants.
Fellowship for future projects.
Never ending bonds with ever lasting memories.
Prizes: Amazon, Myntra coupons
IN ADDITION , we have planned some interesting fellowship sessions for each evening to kill the boredom.
CONTACT DETAILS:
Name : RTR. SAURAV UPRETY, CHAIRMAN
Phone : +91 70025 52931
Email : [email protected]
OR
Name : RTR. HOM NATH DHUNGYAL, D.S. (EVENTS)
Phone : +91 74787 24159
Email : [email protected]
OR
Name : ITR. MAYUR G.D, CO-CHAIRMAN
Phone : +91 910115 42699
Email : [email protected]