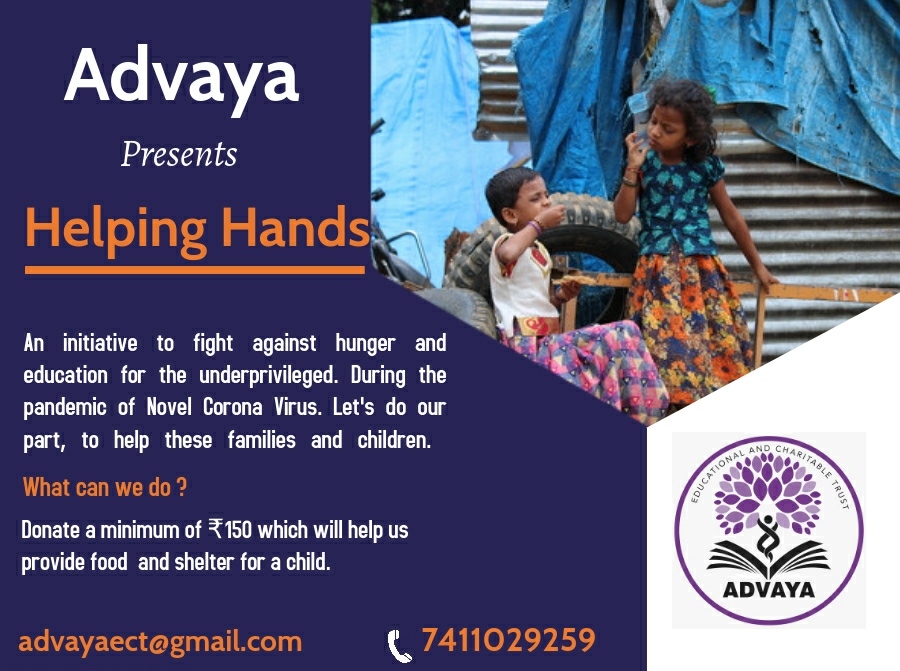 This is Nandini. My education was done in Shishu Mandir; NGO which provides free education for children coming from low standard families.
Having friends from distinct families taught me more about the life of children in poverty. I always wanted to give the facilities which were granted to me from my school to those kids who do not have the opportunity for education due family and financial issues.
During my President ship in the Rotaract Club of Shishu Mandir, I started projects for children for underprivileged areas where people used to live in huts either made of hay or tarpaulin tents.
Lockdown mainly affected these cooly workers and construction workers kids who were unable to get a meal per day. Due to the irregular pay and increased poverty at home, the children are forced to work.
Looking at this scenario I established a trust known as ADVAYA EDUCATIONAL AND CHARITABLE TRUST.