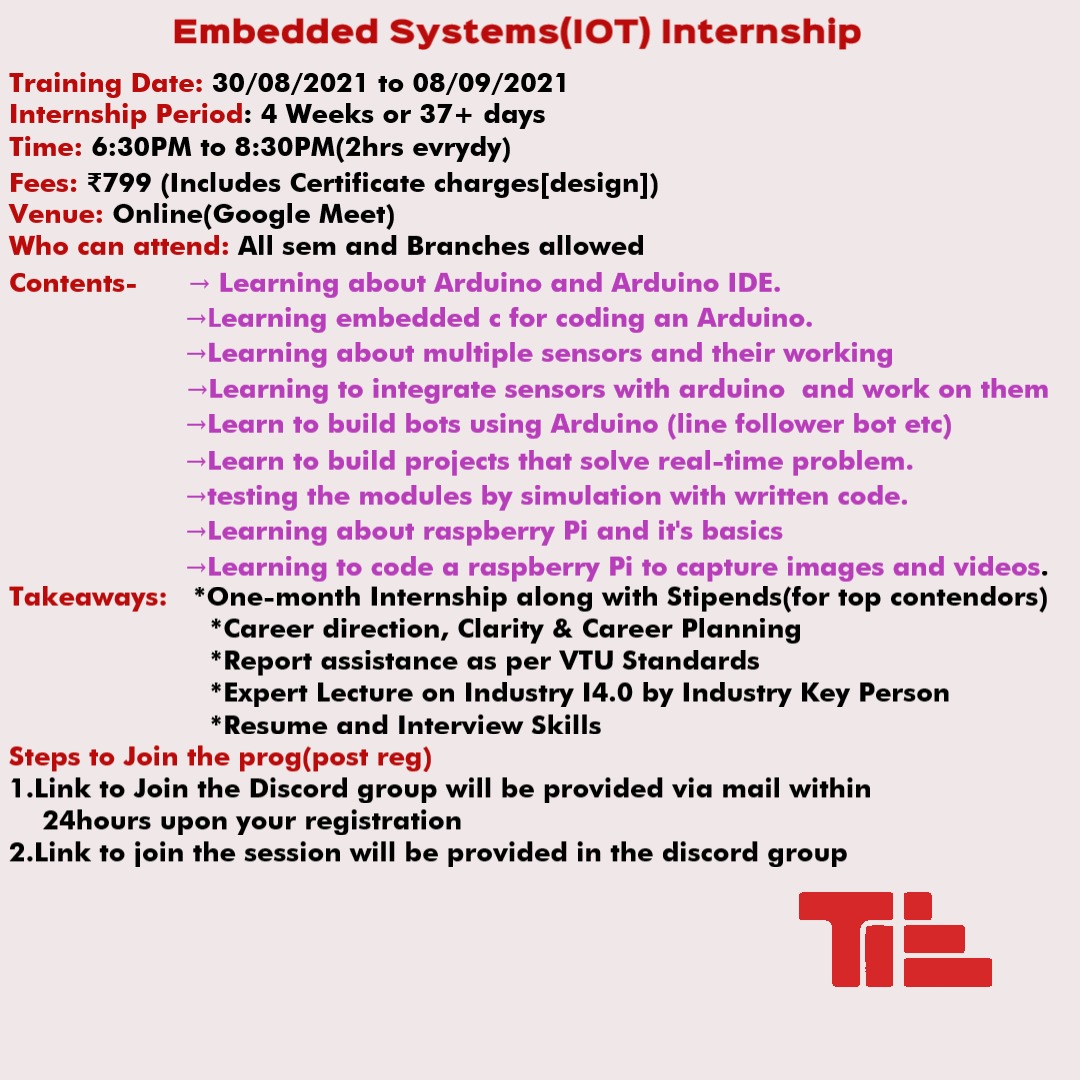 Training Date: 30/08/2021 to 08/09/2021
Internship Period: 4 Weeks or 37+ days
Time: 6:30PM to 8:30PM(2hrs evrydy)
Fees: ₹799 (Includes Certificate charges[design])
Venue: Online(Google Meet)
Who can attend: All sem and Branches allowed
Contents
Learning about Arduino and Arduino IDE.
Learning embedded c for coding an Arduino.
Learning about multiple sensors and their working
Learning to integrate sensors with arduino and work on them
Learn to build bots using Arduino (line follower bot etc)
Learn to build projects that solve real-time problem.
testing the modules by simulation with written code.
Learning about raspberry Pi and it's basics
Learning to code a raspberry Pi to capture images and videos.
Takeaways:
One-month Internship by VV Technologies
Career direction, Clarity & Career Planning
Report assistance as per VTU Standards
Expert Lecture on Industry I4.0 by Industry Key Person
Resume and Interview Skills
Steps to Join the prog(post reg)
Link to Join the Discord group will be provided via mail within 24hours upon your registration

Link to join the session will be provided in the discord group