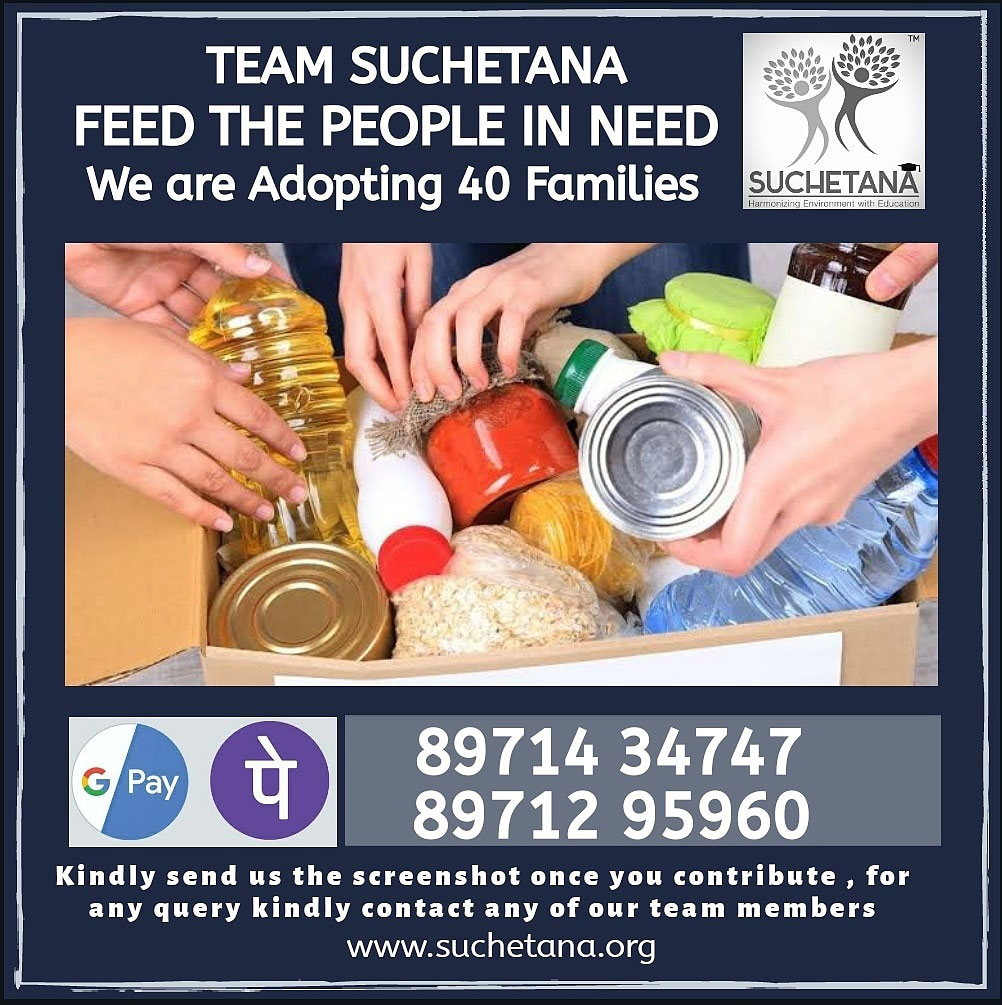 Suchetana Educational & Charitable Trust® is raising funds for the cause FEED THE PEOPLE IN NEED during this COVID19 lockdown, whereas our team will be visiting various location in Doddabballapur inspecting the people in need then distribute the groceries.
We also have done with Phase-1 Distribution the same has been updated in our trust website
A minimum contribution also matters in the present situation. Please Help us feed the needful and fight this virus together
Organiser Details :
Suchetana Educational and Charitable Trust ® is a team of young & enthusiastic corporate leaders working in transforming our surroundings, environment & also providing educational guidance, Skills, Knowledge to unprivileged children.
Contact Details :
Phone : +91 90607 59008
Email : [email protected]